Two Young hardworking Kiwis providing affordable and reliable Mobile Phone Repairs Services in Wellington. We can repair any mobile phone, tablets as well as laptops for a very affordable price for hardworking kiwis already battling COVID Pandemic.
Angelica Woolley
3. May, 2022.
I was referred by my hubs to get my Pixel 4a (5G) cracked screen fixed by One Stop Repairs. Fast and clear communication, very impressed with turnaround time to complete the job - took less than a week to get the replacement screen in and once it arrived, the replacement itself took under 2 hours. Highly recommend!
Tim Curley
29. October, 2021.
Had the battery replaced in my Macbook. Price was really good and the work was completed quickly.
Chocolate Addict
10. August, 2021.
Great service, highly recommend - fast and efficient communication, affordable prices and my laptop was repaired in a timely manner. Thanks so much!
Cam Harding
5. August, 2021.
Very fast service - had phone back the next day. Great value and teenagers phone now working like new again. Highly recommend.
I wanted to get my screen replaced because it had two small cracks that bothered me. The customer service guy was really nice I said that I could come pick it up after a couple of hours and even said I could pay after. After a while, I came back to pick it up my phone and they had even put a new screen protector on for me. In the end great service and price. Recommend!
Almohin Dhamani
12. July, 2021.
I got my Samsung S10 fixed last week, got the best price for the screen replacement in wellington. Recommended!!
Alan Jurewicz
12. July, 2021.
After Googling a the iPhone repair shops in Wellington I picked on this one as it had the cheapest battery replacement costs anywhere, and I mean almost 50% cheaper than the other retailers. I needed a replacement battery for my iPhone 7 Plus as I was getting the dreaded Battery Critical -Needs Service message and dropped the phone off in the morning. Within a couple of hour they rang me back to say all was done and I could pickup. First thing I did obviously was to check the battery level and boom there it was, a full 100% capacity. Awesome people to deal with and I have no hesitation in recommending them to any one that needs these types of repairs. A+
Byron Elvey
18. May, 2021.
I needed a phone screen replaced which was badly smashed. First place said 2-3 weeks so I kept trying. Not many places open Sunday but this was. Just looked like a dairy / convenience store but staff said the specialist technician comes in to fix phones. Phone was Huawei and they said he is a Huawei expert. Phone was expertly fixed in 2 days!!! Very happy with job, looks brand new, perfectly fixed. Thanks so much, will definitely return if we have another phone accident 🌟🌟🌟🌟🌟
WHAT ONE STOP REPAIRS OFFERS
Need to repair your Phone? Make an appointment with us. Find out how much it will cost and how long it will take.

We have got you covered with our services!
Mobile phone repairs take less than 30 minutes. Fast, friendly, fixed!
We can provide you the repair certificate for the insurance purpose.
No extra fees associated at all. The displayed price is what we take!
Got Questions? Just shoot a email or call us! We are available 24/7
Reliable mobile phone repairs service at an affordable price.  We use Genuine parts, excellent service at affordable price
We are capable of doing many kinds of repairs to cell phone devices – hardware and software issues. Check out some of the services provided by our technicians!
At One Stop Repairs, we also offer same day phone repair service. You can drop your phone before 9 am in the morning and pick up by lunch time from our Wellington Central Store.

Our Technicians are highly experienced and have performed 1000+ repairs, known for high quality screen repairs. You can check out our repair work photos in the gallery sections.
Not only mobile phones we can also repair MacBook, iPAD, Chromebook, Microsoft Surface or any other laptop.
Samsung, iPhone, Google Pixel, Huawei and Motorola Phone Repairs at an affordable prices. We use high quality OEM screens, and all our repairs are backed by warranty.
If you have any further questions/queries, use our chat tool and talk with one of our customer service representative.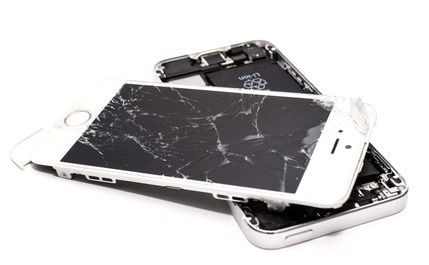 We are also known for providing a mobile phone repairs to corporate organisations across Newzealand. Business can open an account and get the phone repair without having to pay in for every service, instead you can open an account with us and pay online.